If visiting our more than 10,000 zoo animals has left you hungry, Café Sharky on the 4th floor (right across from the 300,000-litre shark tank) is a great place to have a quick rest, and offers a wonderful view of the park and the city. The entire restaurant – like the zoo – is a non-smoking area. There is a smoking area outside on the stairway leading to the roof terrace. Children's highchairs are available.
Cool drinks, various coffee specialities, pastries, ice cream and a selection of small dishes and snacks await you at Café Sharky. "Sharky" is a self-service restaurant and therefore the perfect choice for a short break.
The Café Sharky has been newly renovated – check out our new fancy design!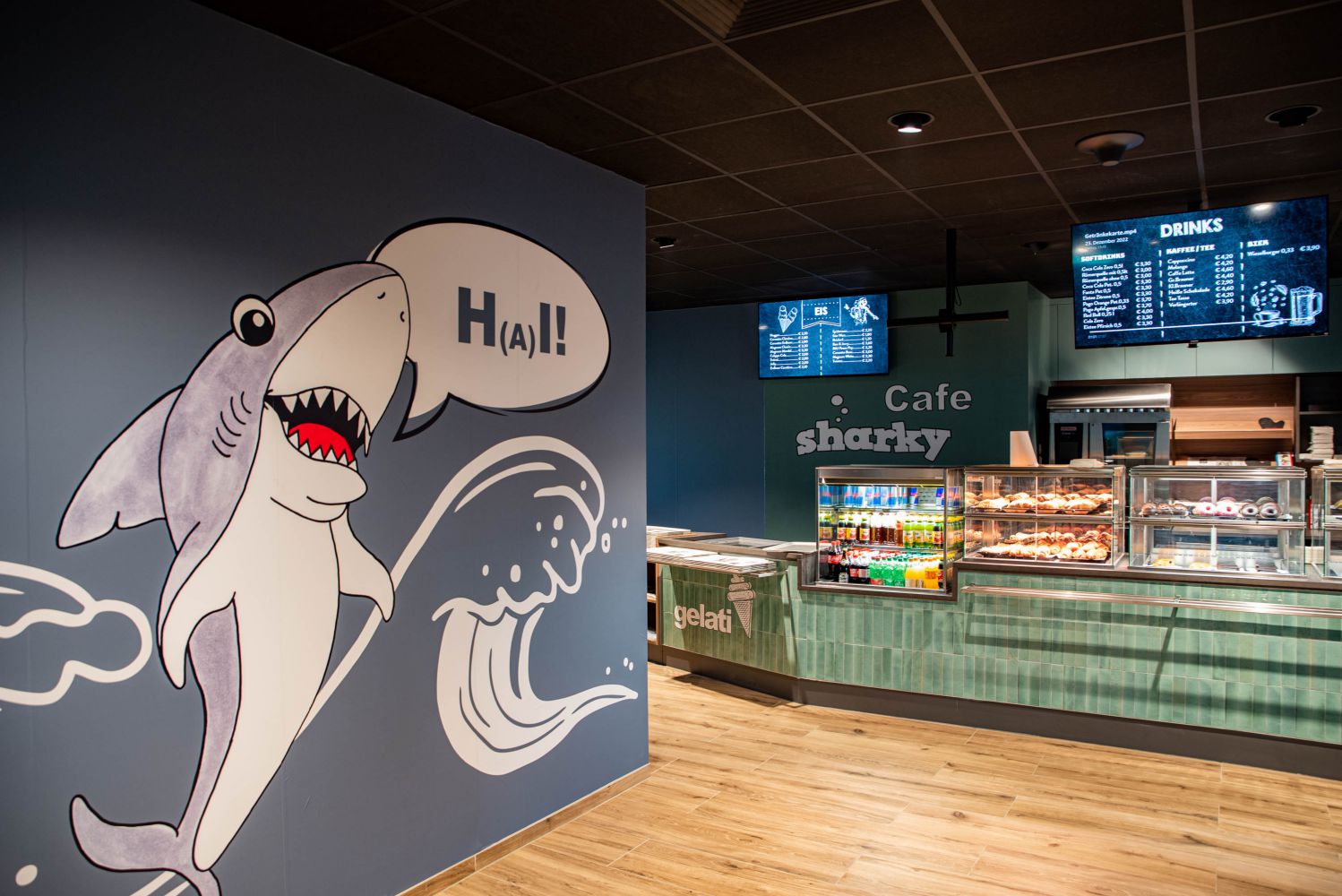 Hungry for more?
In this case, our restaurant 360° OCEAN SKY on the 11th floor is the right choice!