School class tours
Which snake is the longest in the world? And which is the most venomous?
Why does a zebra shark have spots instead of stripes?
How long can a sea turtle hold its breath?

Do your students often ask such questions and would you love to get all the answers at once? Then you've come to the right place! Book a tour for your class at the Haus des Meeres! We offer both a Highlight Tour and a Grasping Nature experience for students starting from the 1st grade on up.
Highlight tours
On one of our highlight tours, you and your students will traverse the Haus des Meeres to marvel at and learn about some of our most beloved residents, both in the sea and on land. Whether it's their impressive size, stunning colouring, intriguing way of life or their unique abilities, each of these animals will fascinate your students. We can safely say that the majestic sharks, countless colourful coral reef fish, and our incredible pythons are not to be missed!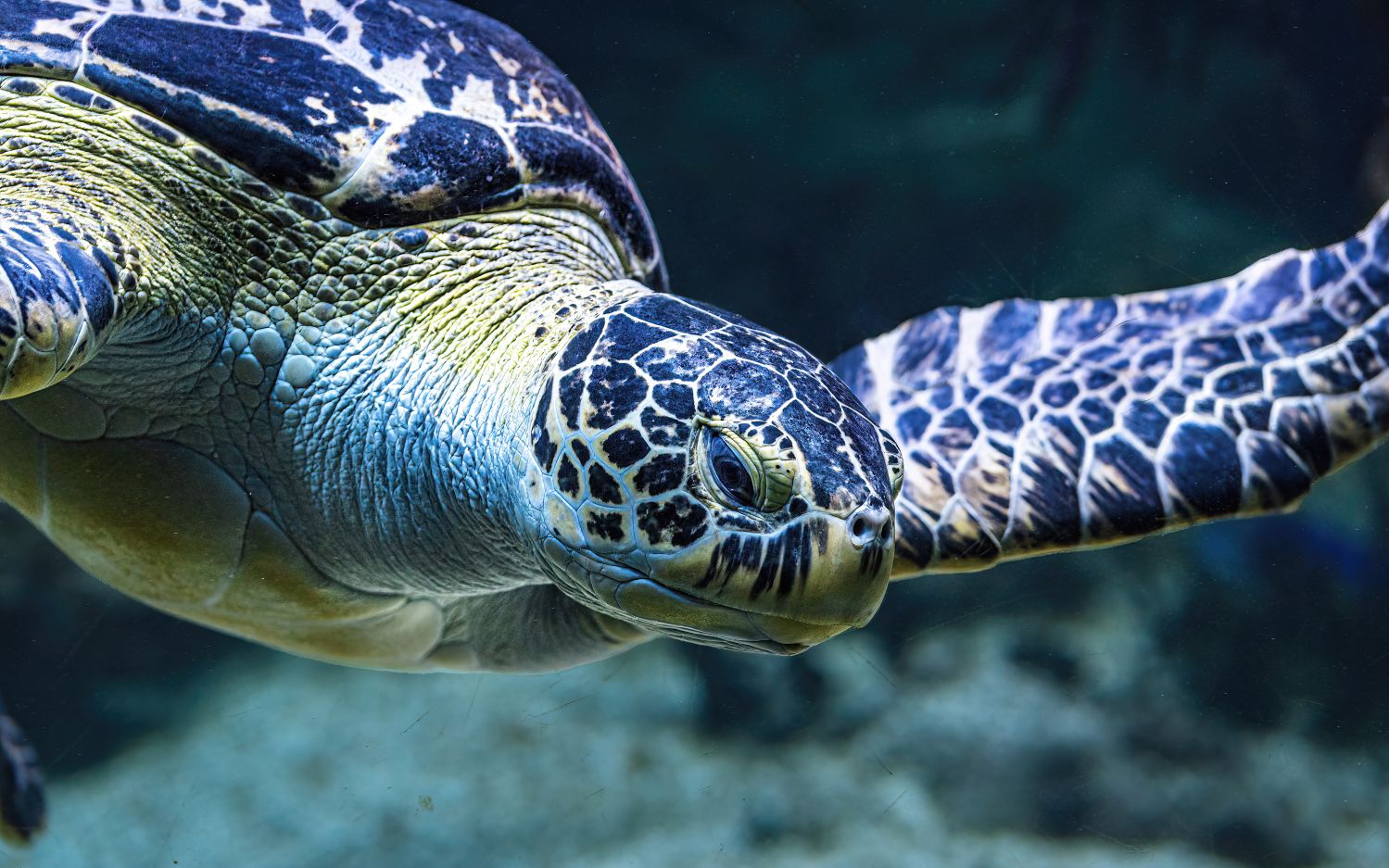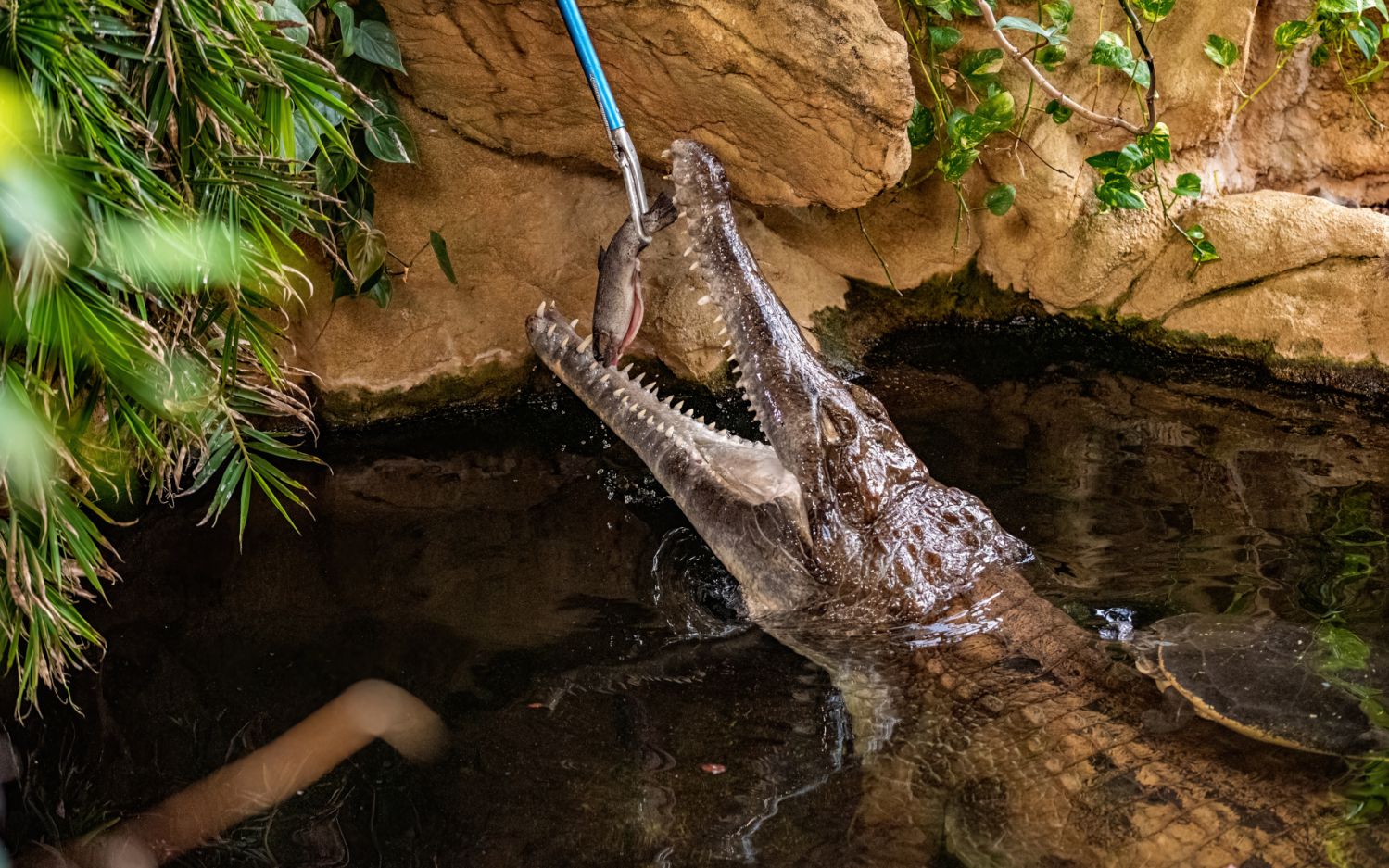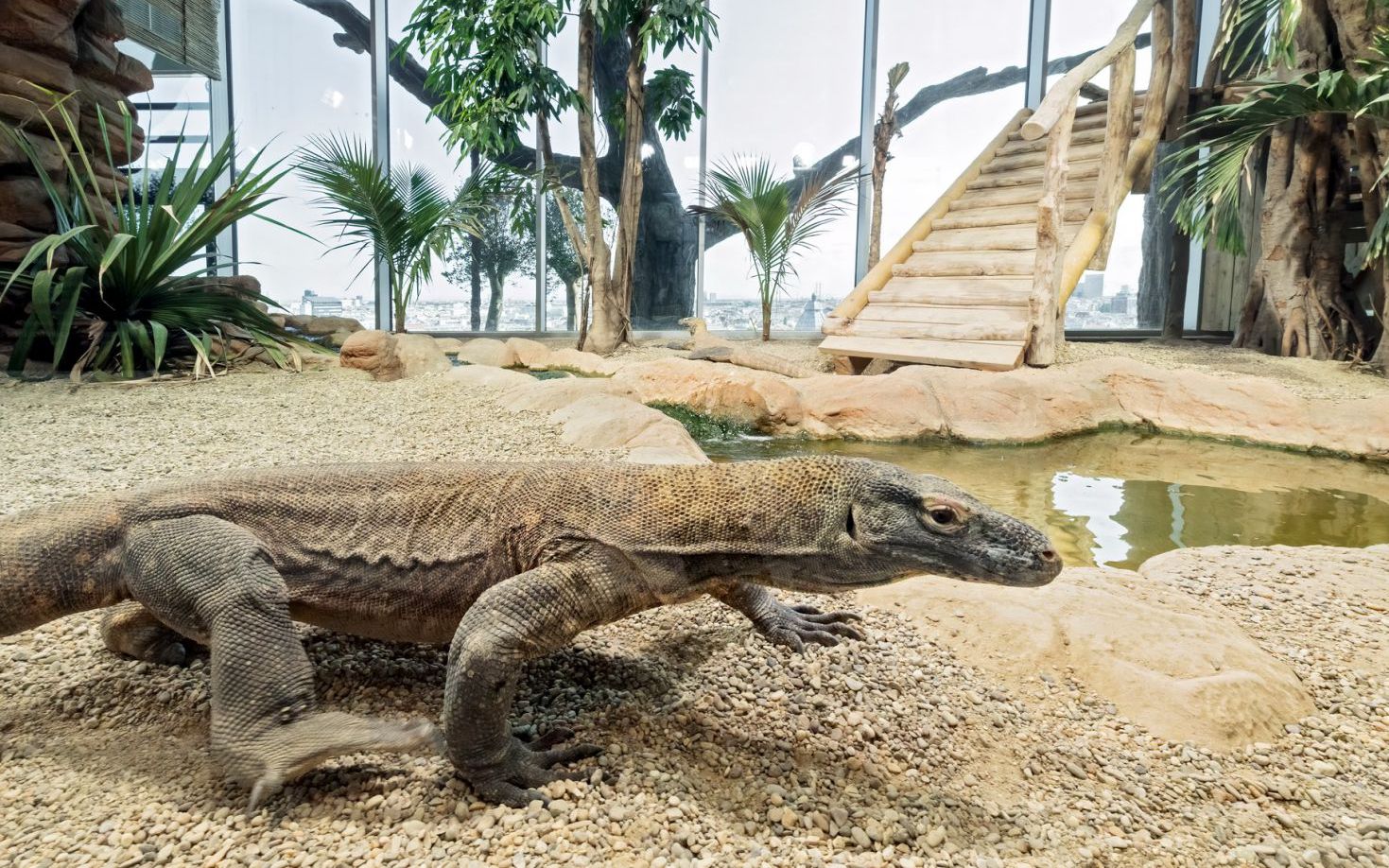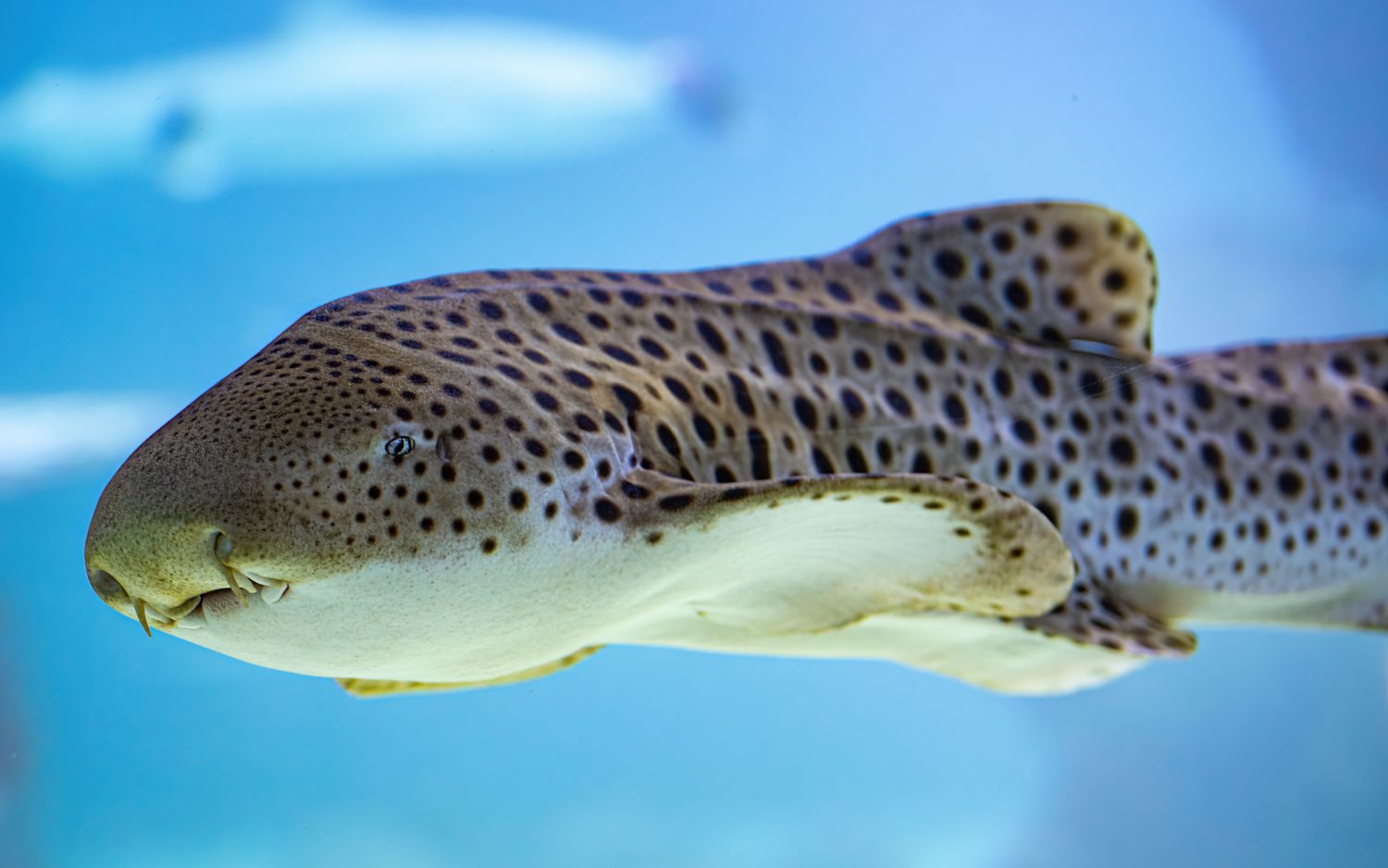 Our guided tours are an ideal complement to school lessons and offer the opportunity to combine content with a unique experience!
Grasping nature
Are your students interested in biological exhibits, such as shark teeth, shark eggs, turtle shells, snakeskin and more? Then you can exclusively "grasp nature" with us! During this interactive lecture on the 10th floor, your school class will get to know different groups of animals based on their morphology and can of course also touch the individual exhibits (no live animals).
Price:
The guided tours themselves are free of charge (zoo entrance fees apply, for every 10 paying schoolchildren the entrance fee for one accompanying person is free).
Number:
Guided tours are offered for groups of 15 students and more. Groups larger than 30 will be split into smaller ones.
When and where:
Mon–Fri (except for holidays, public holidays and bridge days), "Grasping nature" does not take place on Wednesdays.
Duration:
50 minutes
Important!
After the tour, feel free to check out the other areas of the zoo.
Please note that the students must be in groups led by teachers during the entire visit to the zoo! A visit to the exhibition premises is only permitted if they are accompanied by adults.
Downloadable worksheets:
Below we have prepared worksheets which you can download and print before your visit. As you explore the Haus des Meeres together, your pupils can fill out the worksheets to gain a deeper understanding of our animals.
Worksheet for lower grade levels
Worksheet for middle and upper grade levels
Please note that your pupils must remain in view of a responsible adult during the entire visit to our zoo. They are not allowed to wander through the exhibits of the Haus des Meeres without an adult supervising them.
Digital discovery tour with hublz App
A new app now guides visitors through the house free of charge! In cooperation with the company hublz, the Haus des Meeres offers digital discovery tours through the zoo: The analogue questionnaires have been dusted off, given a multimedia makeover and equipped with cool features - even TikTok star Jeff Schreiner is on board!
Designed primarily for school classes, interested guests can also easily take part: Scan a QR code with your smartphone, solve exciting puzzles and challenges and playfully explore the house and its world of knowledge. A modern way to learn more about the animals and their abilities.
How it works:
Connect with wifi "HDM Gast"
Download Hublz-app
Open Hublz-app and follow the instructions
Scan QR-code
Continue as guest
QR Code for children aged 8 and over | QR Code for children aged 12 and over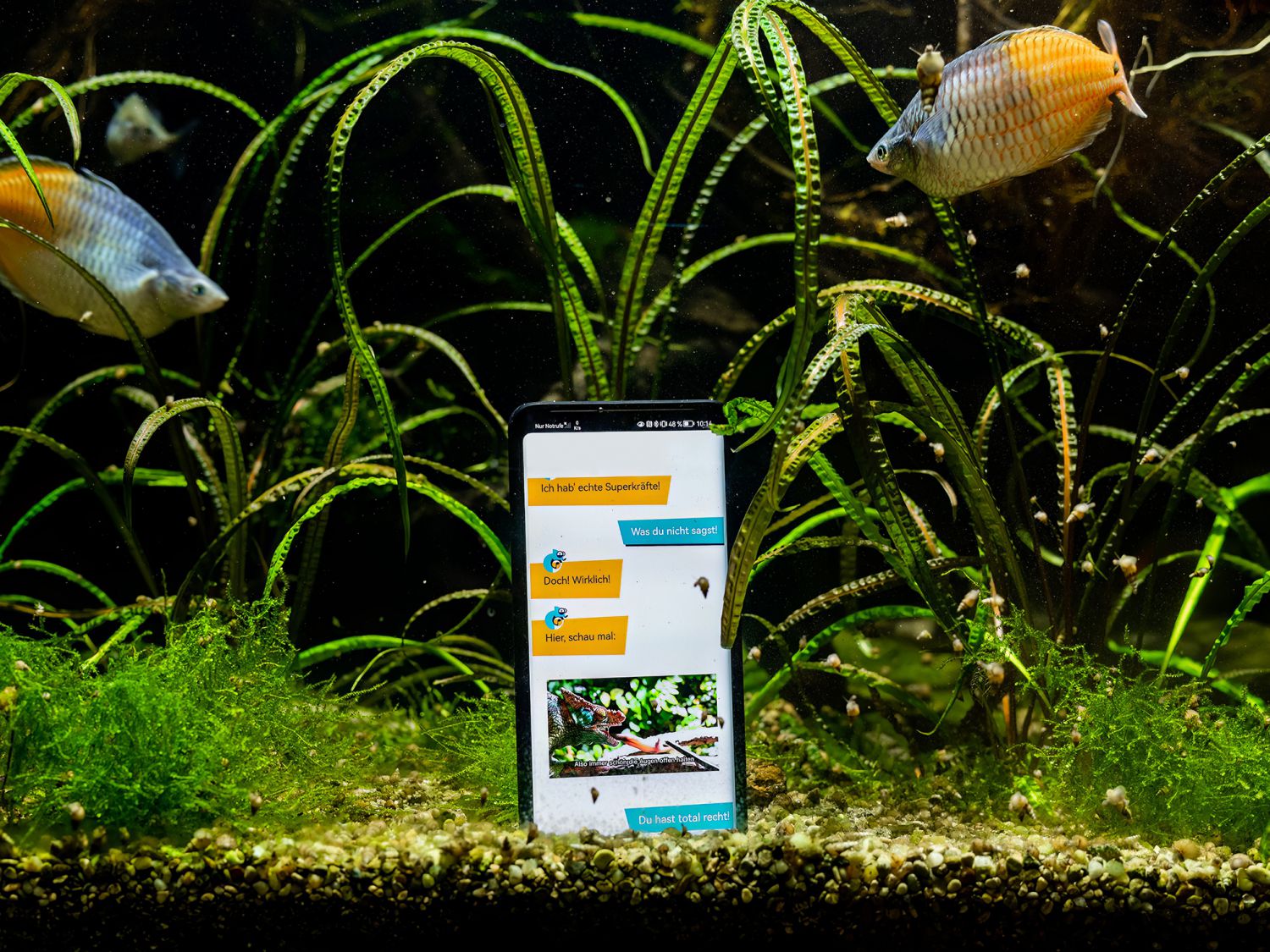 Unfortunately, no guided tours can be offered for kindergarten groups right now, but our aquariums/terrariums are described in such a way that you can have a fascinating and fun time at the Haus des Meeres without a guide. You can embark on an exciting adventure with our treasure map! Simply print out the Haus des Meeres treasure map (suitable for kindergarten groups or families) and start your journey on the 9th floor. Just take the lift by the new staircase (ground floor to the right of the cash desk). The children can solve the puzzles at each station. Our guides are also happy to help with the answers – just ask!