Ring-tailed lemur experience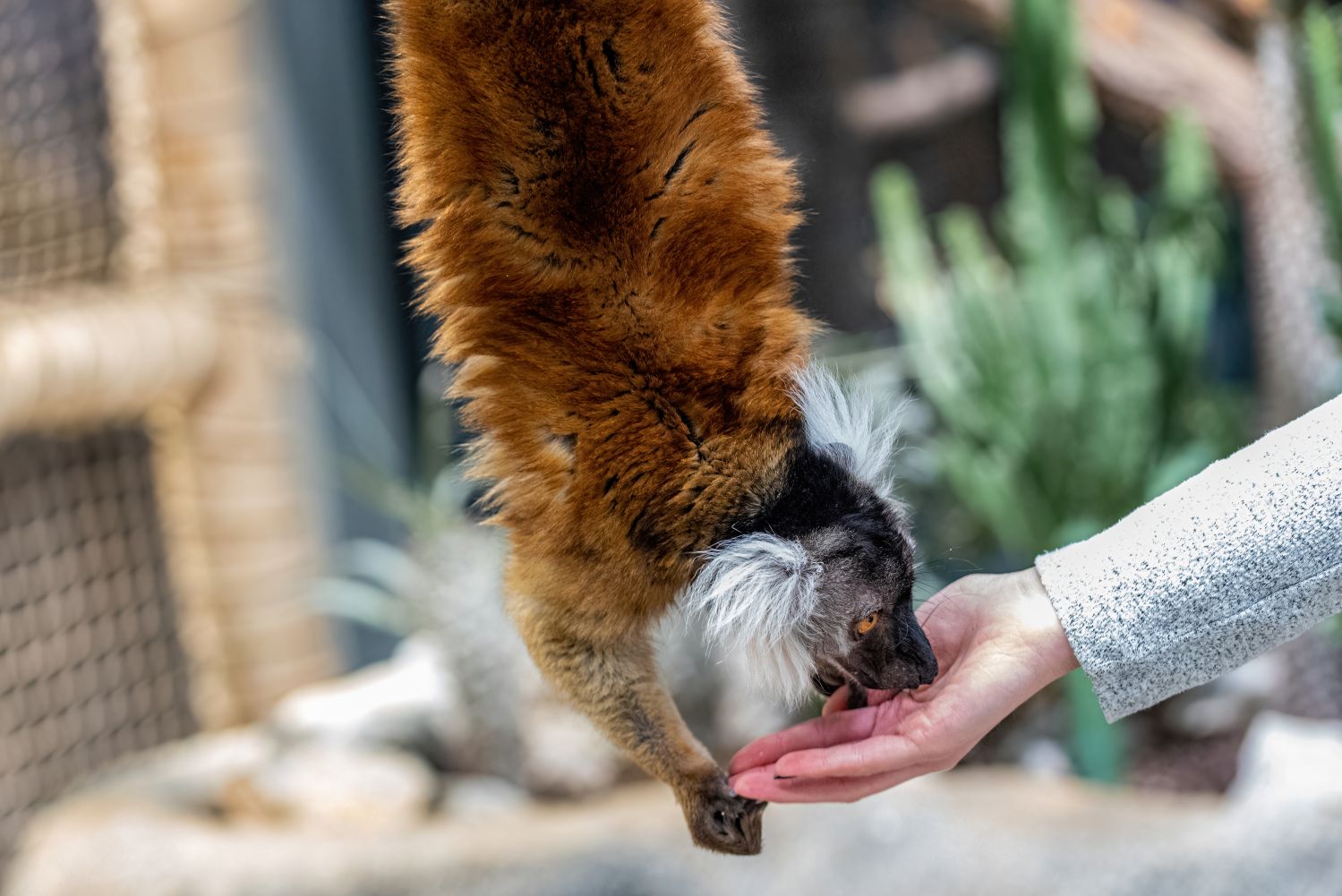 Have you ever wanted to travel to Madagascar and marvel at lemurs up close? Then treat yourself to a short trip to Madagascar in the zoo with a marvellous view over Vienna! This 20-minute tour of our "Madagascar facility" allows you to become part of the lemurs' social group while watching their natural behaviour. Our team of biologists will give you interesting insights about the animals, whether it's about their complex social behavior, feeding or the charming peculiarities of Schippel, Luke, Max, Humpi, Cruella and Ursl. As a highlight, the ring-tailed lemurs and the black lemurs are fed small treats! Treat your loved ones or even yourself to this "up close" experience!
Price:
Adults €25.00 in addition to the entry ticket (pregnant women only at their own risk)
Children (6–15 years) €15.00 in addition to the entry ticket (children must be at least 6 years of age and accompanied by an adult)
Number: 1–6 people
When: Tuesday to Sunday at 10:30 a.m., 10:55 a.m., 11:20 a.m., 4:00 p.m., 4:25 p.m. and 4:50 p.m.
Duration: 20 minutes (15 minutes with the animals + 5 minutes safety training)
Book a lemur experience:
Book a lemur experience on our website and pay online. In addition to the "Katta" ticket, you need an entry ticket to the zoo.
Please bring the following with you on the day of the experience:
Entrance ticket for the Haus des Meeres (available either in advance online or directly at the ticket office)
Ring-tailed lemur ticket (printed or digital)
If you would like to redeem a lemur experience voucher, please use the contact form below to get in touch with our guide team: