Welcome to our exhibition for young and old!
The sea! Mystical, exciting, beautiful! About two thirds of the earth's surface are covered by the sea. Therefore, the sea is an enormously important space for mankind. It serves as a habitat, as a transport and trade route, as a source of food or simply as a place for recreation and sports. And although the oceans play such an important role in the history of mankind, only about 5% have been explored. At the same time, these 5% are excessively exploited and managed to supply people around the world with marine products. Often at the expense of ecosystems and marine organisms. On top of that, the sea also serves directly and indirectly as a trash can and garbage disposal for all kinds of pollutants. Whether it's heavy metals, oil, microplastics or any kind of garbage - all of these can now be found in the world's oceans. There is no doubt that the sea needs our help!
In the exhibition "The sea and us" we deal with exactly these topics - the uses of the sea and marine pollution - and we want to show you what everyone of us can do, to contribute to the protection of the oceans. Of course, a huge and recurring topic is garbage, especially plastic waste. Throughout the whole exhibition, care has been taken in using materials that would have been generated as waste in the daily operation of the Haus des Meeres. So, it is not surprising, that recycling and upcycling are important focal points of the exhibition and can be found at several stations.
The topic is designed to be exciting for both adults and children, and our shark "Sharky" will guide you through the different areas of the exhibition. At some stations there is the possibility to participate actively. We invite you not to be shy and to join in.
Sharky and the team of the Haus des Meeres wish you a lot of fun at "The sea and us".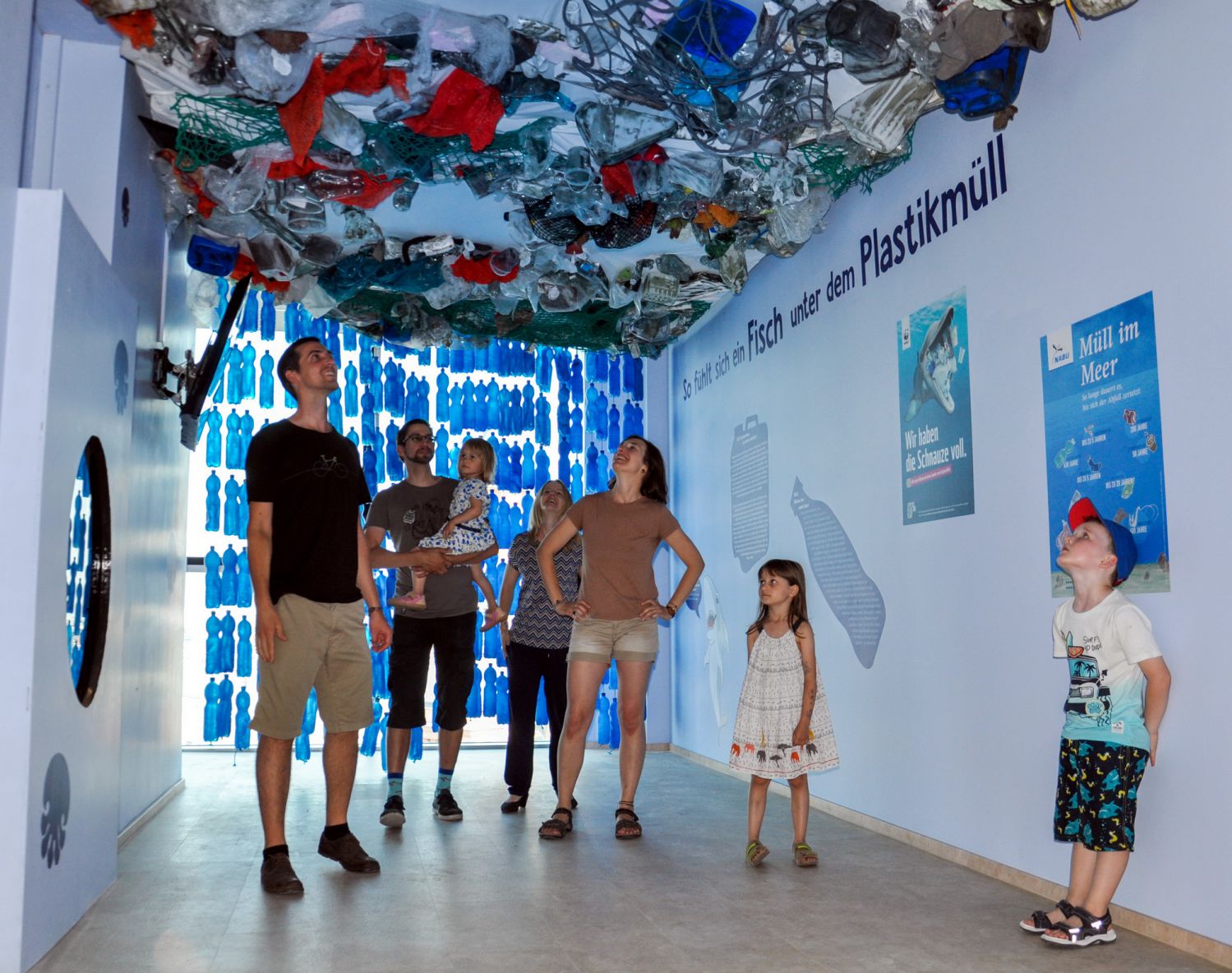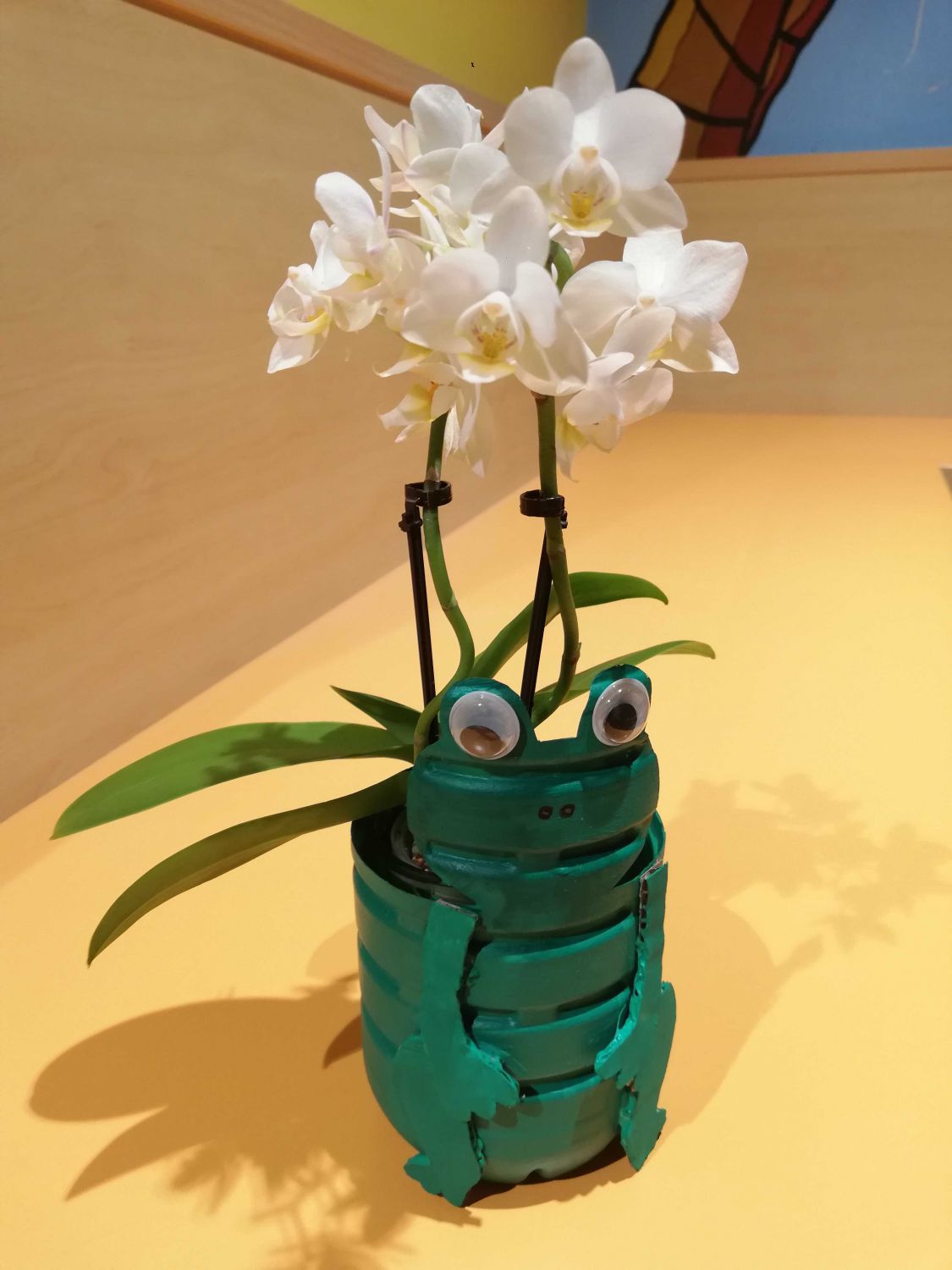 Animal plant pot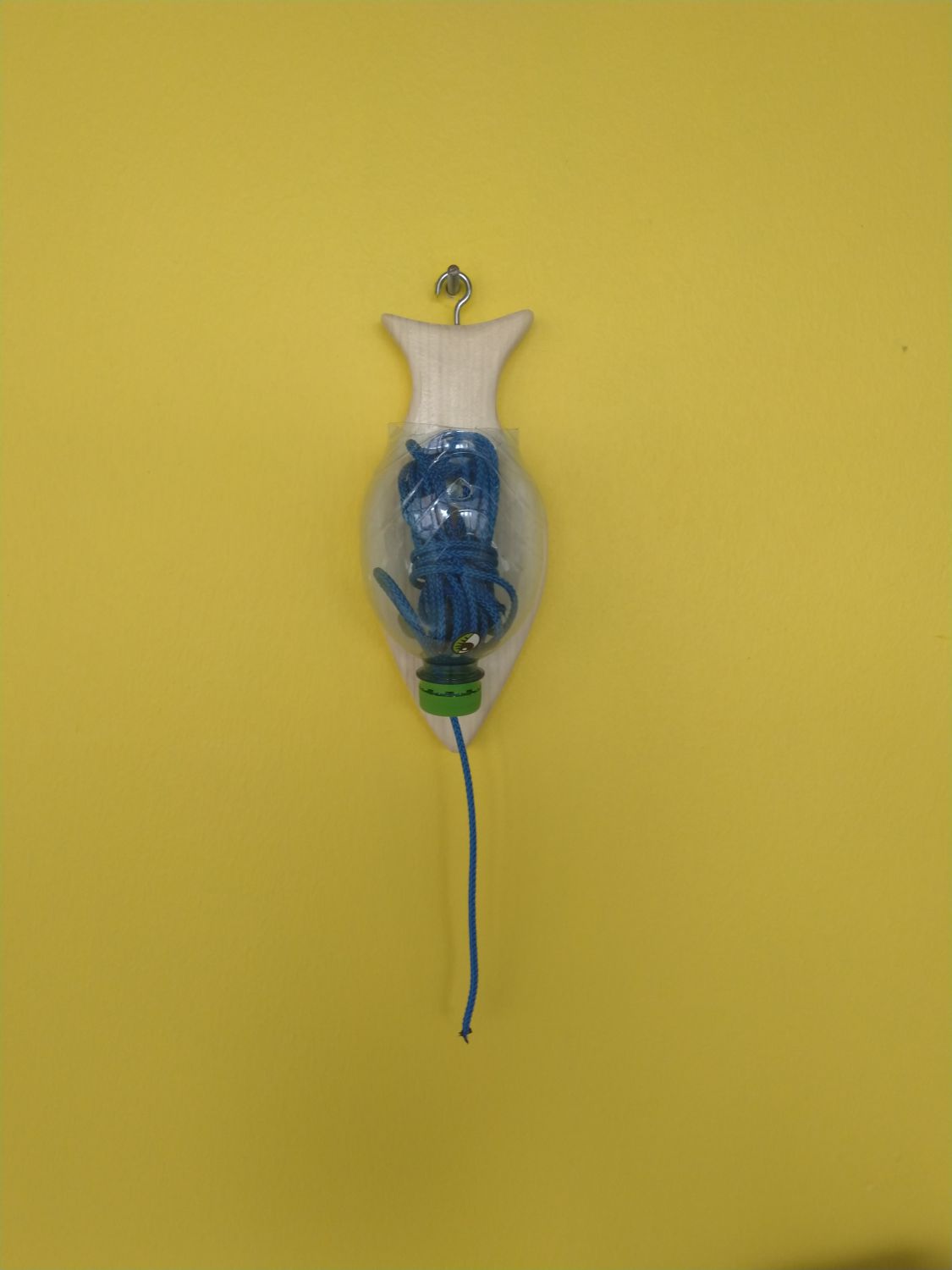 Bottle yarn dispenser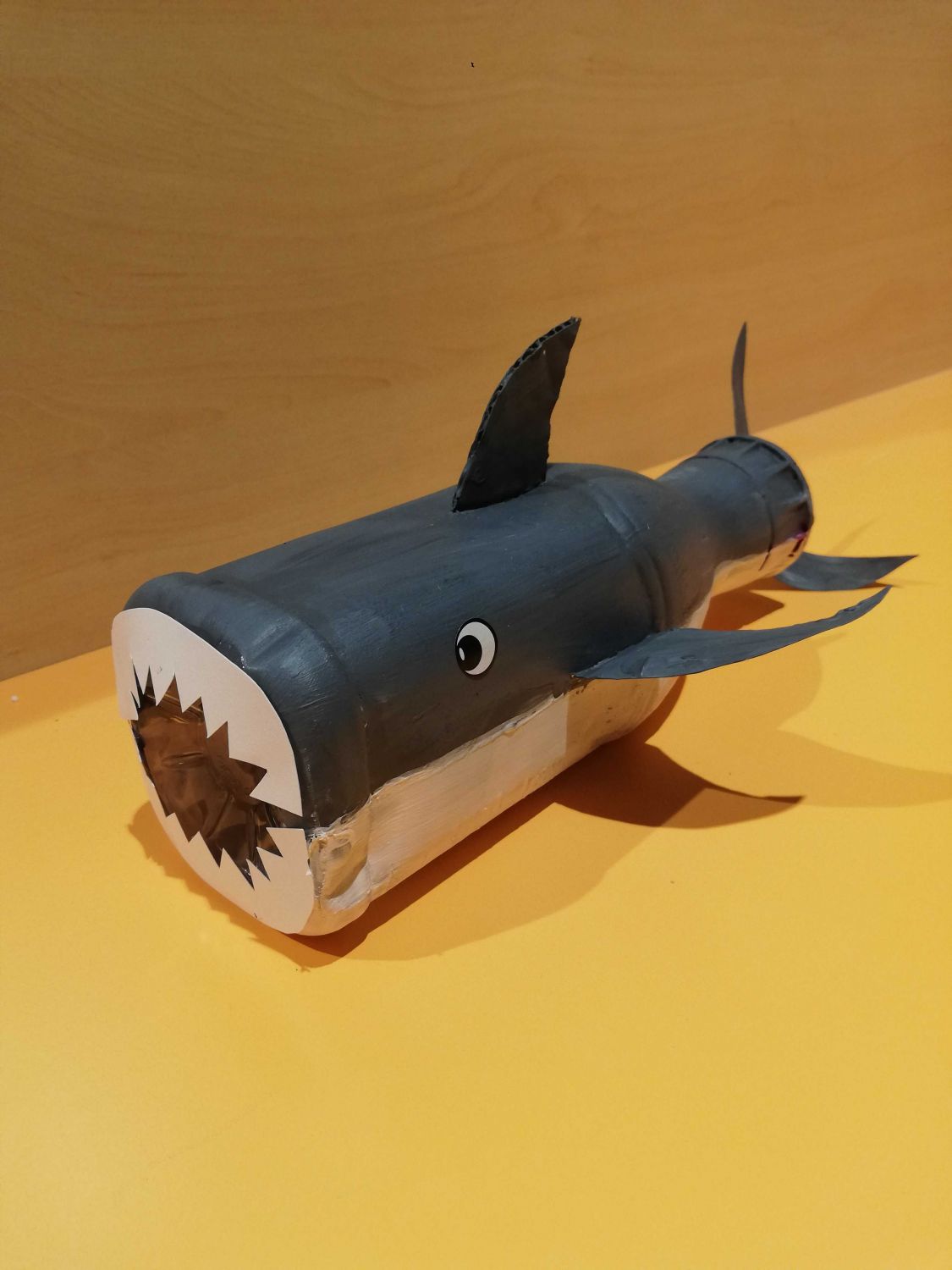 Finch bank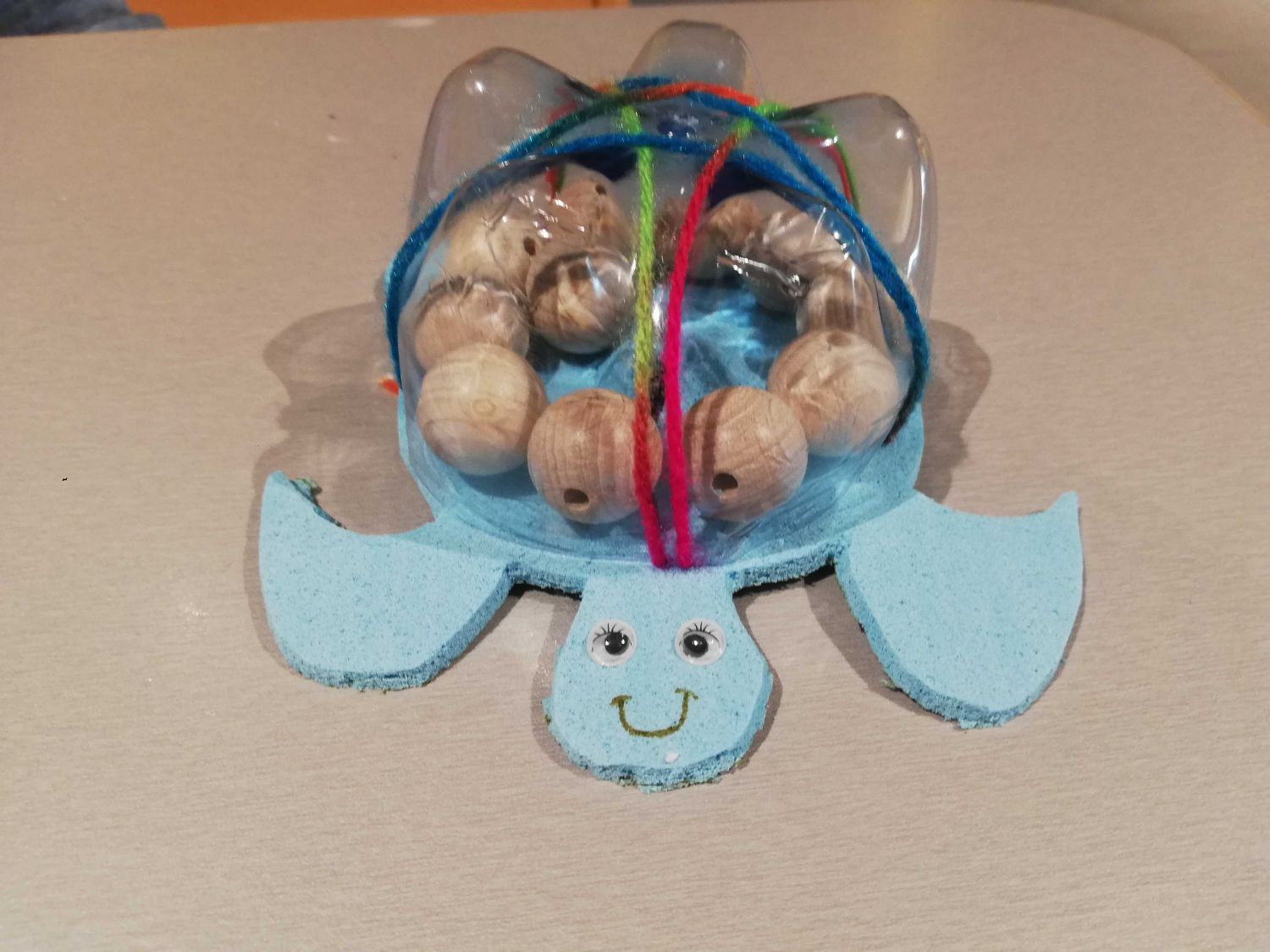 Bottle Turtle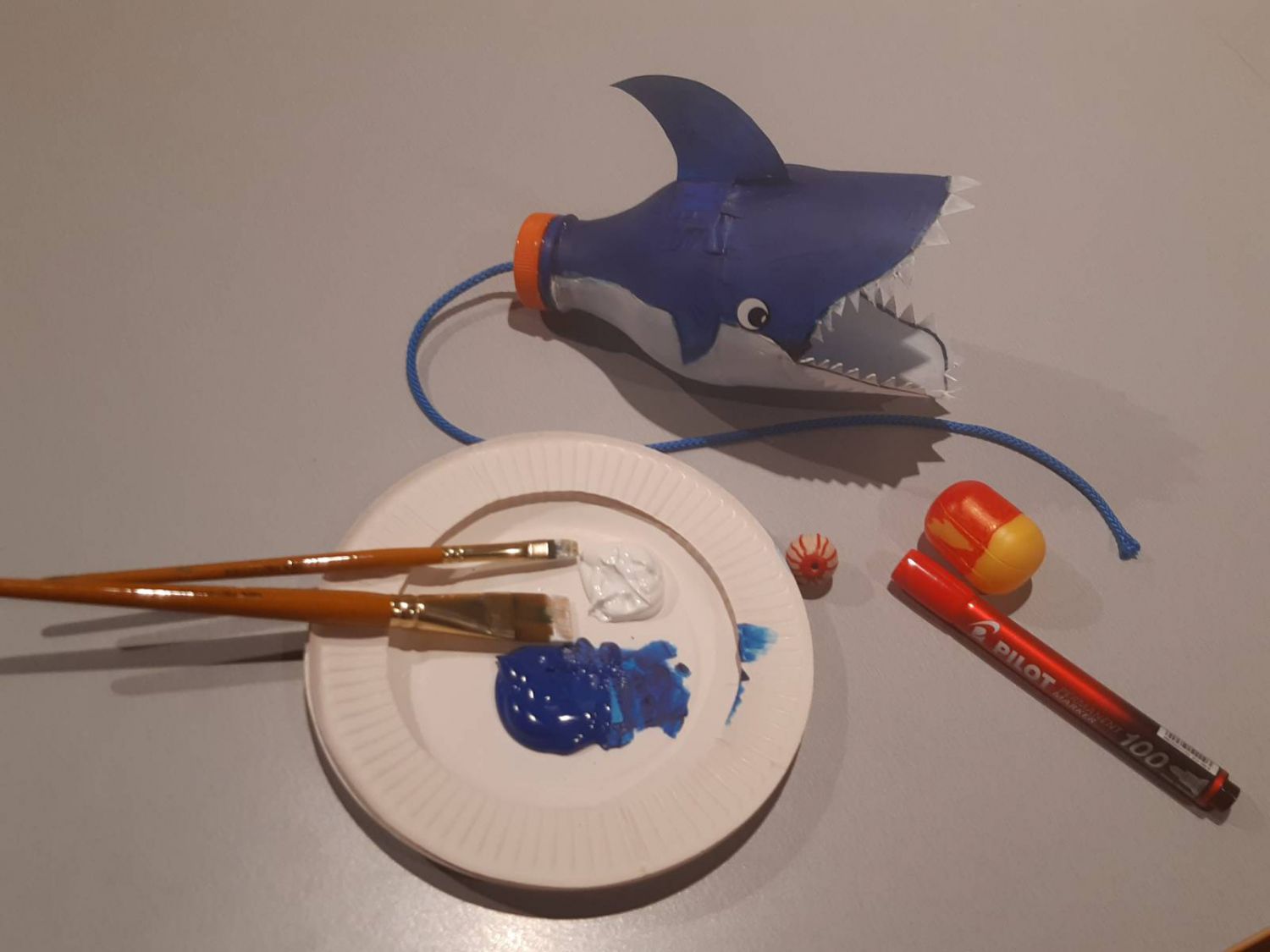 "Catch-me-if-you-can" shark game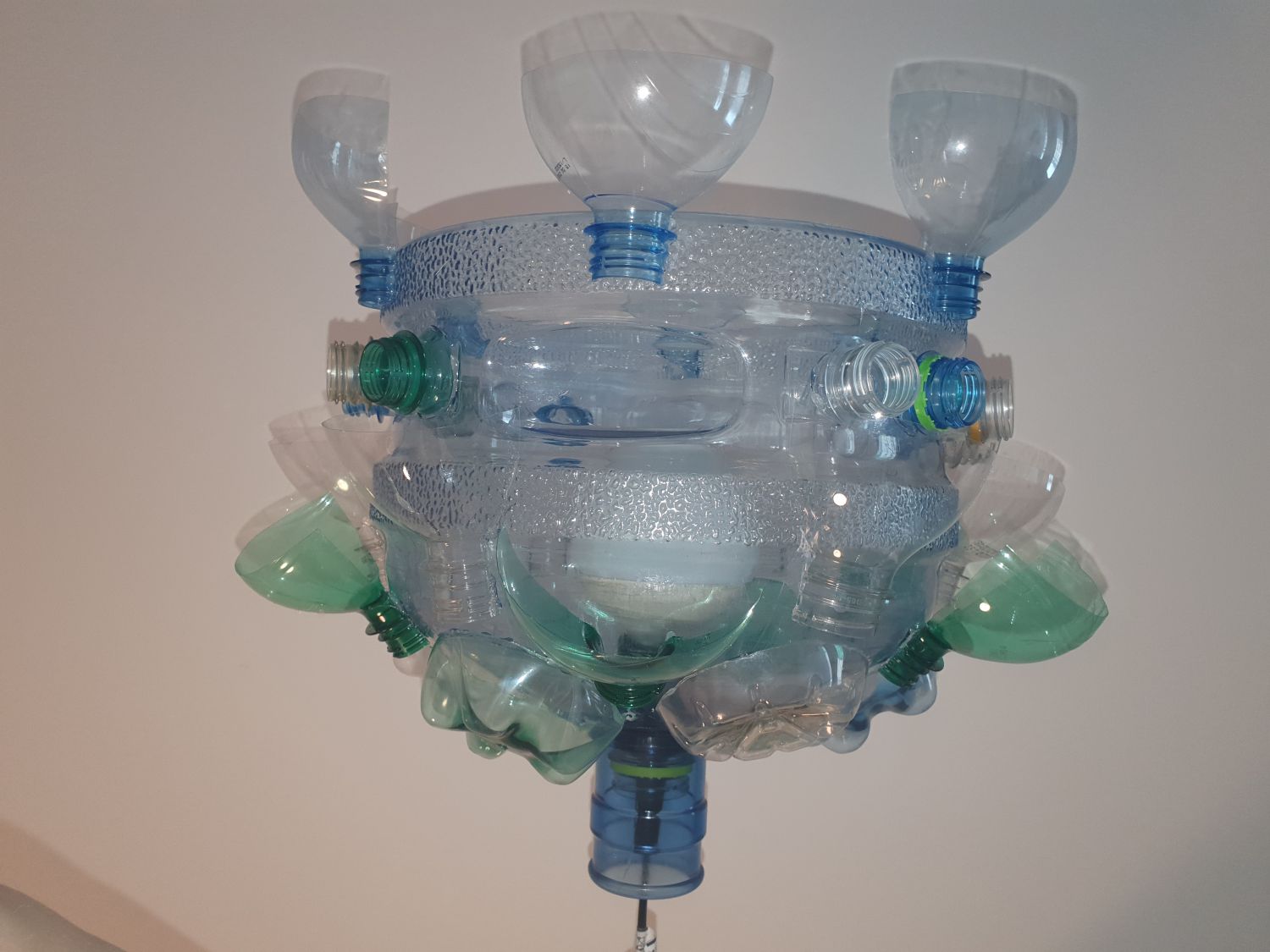 Bottle-ceiling-lamp